Since its inception, Carré has taken a consistent approach that has guaranteed its success i.e. quality, creativity and openness to the world.
A rigorous technique means that they can offer beautiful and robust products. A ceramics research laboratory continuously improves strength, reliability and quality.
Creativity is the vital response to customer attention.
Over the years, one of the company's major strengths in terms of success and openness has been a close cultural collaboration with avant-garde decorators, well-known designers and ceramicists, a melting pot which, quite naturally, has resulted in a regular changeover of styles.
Wayback, Jean Royere & Jean Bourdet, or not so long ago Roger Capron, Jacques Luzeau, Jean Piantanida, and more recently Hilton McConnico or Andrée Putman for instance: so many styles, personalities and epoques have marked 'Etablissements Carré's production and have contributed to its reputation.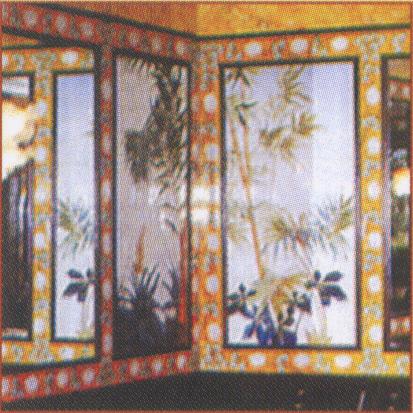 Lipp in Geneva, a series of panels reproducing the decors of the famous Parisian brasserie (1985)
Previous
Next